Government of Andhra Pradesh has released the merit list of the qualified candidates for Grama Sachivalayam / Ward Sachivalayam vacancies. The details of merit list has been sent to the district officials concerned. Grama Sachivalayam / Ward Sachivalayam Recruitment 2019 has been in trouble with so many controvercies on leak of question papers, malpractices in merit lists etc.
Results on gramasachivalayam.ap.gov.in
AP Government has released the results on 19th September 2019. Earlier it was told that the entire merit list of all the districts will be displayed on the website. But later the candidate wise merit list only displayed. Now the results link on the websites gramasachivalayam.ap.gov.in / wardsachivalayam.ap.gov.in is not working. It appears that the officials are reworking on the results.
District wise Results and Grama Sachivalayam Merit List:
The merit list of the candidates is likely to be displayed on the district websites for various districts. It is also informed that the candidates will be able to check their own result and merit list and marks but not other candidates or district results. This is creating more apprenhensions on the recruitment process of Grama Sachivalayam / ward sachivalayam jobs.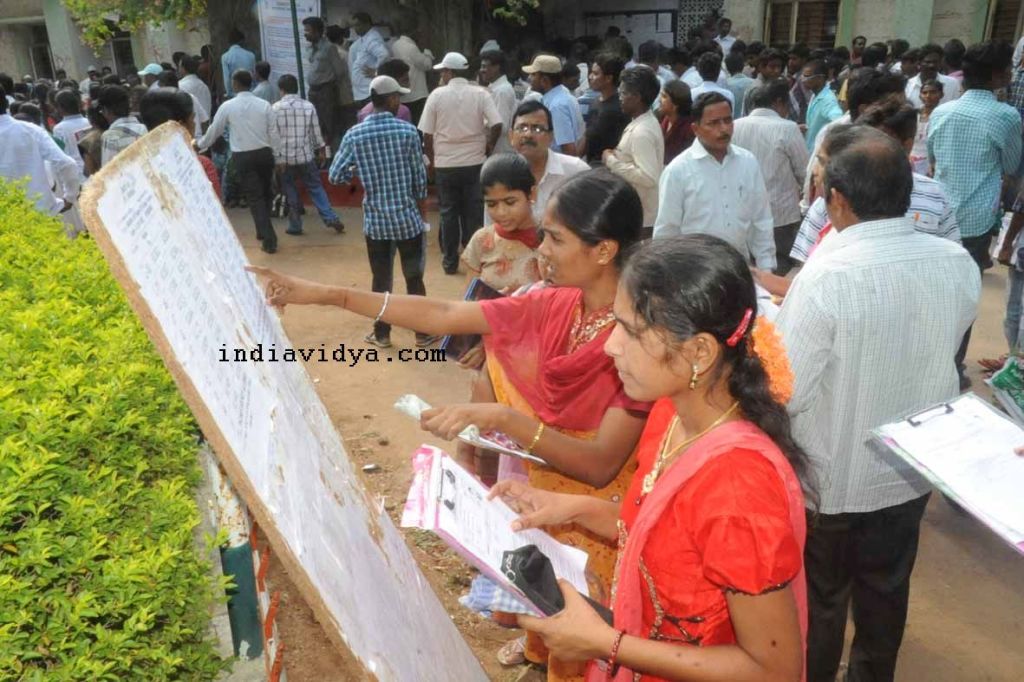 Check Merit List Online / Grama Sachivalayam Merit List:
Following is the step by step procedure to check merit list:
1) Open the gramasachivalayam website at gramasachivalayam.ap.gov.in
2) Click on the Results
3) Enter the required information like hall ticket , date of birth etc.
4) Your result / rank with merit list will be displayed.
5) Download the merit list / rank card.
Certificate Verification Schedule:
Following is the tentative schedule for certificate verification:
21-22 September 2019: Uploading the Documents
21-22 September – Issuing Call Letters
23-25 September – Certificat Verification
27 September – Issuing the appointment letters
01-02 October 2019 – Training
The above schedule is likely to be changed as the merit lists / results in the district websites are not uploaded for all the districts and posts.