Written examination for the posts of village agriculture assistants (VAAs) in AP Grama Sachivalayams will be conducted by the Government of Andhra Pradesh. The online exams for Part – B are provided here and the details are given below. Following are details of syllabus and online exams for AP Village Agriculture Assistants:
Part – B Syllabus:
Principles and Practices of Crop Production
Principles and Practices of Soil Science and Management
Principles of Agricultural Economics
Fundamentals of Seed Technology
Agricultural Extension Methods
Fundamentals of Plant Protection
Watershed Management
Soil and Water Conservation Practices
Farm Machinery, power and Agricultural Implements
Environmental Science and Disaster Management
Post – Harvest Technology
Online Exams:
VAA Online Exams are given covering complete syllabus of Part A and Part B. The exams have thousands of objective multiple choice questions. Part A exams are given in Telugu Medium and Part B syllabus is covered in English medium.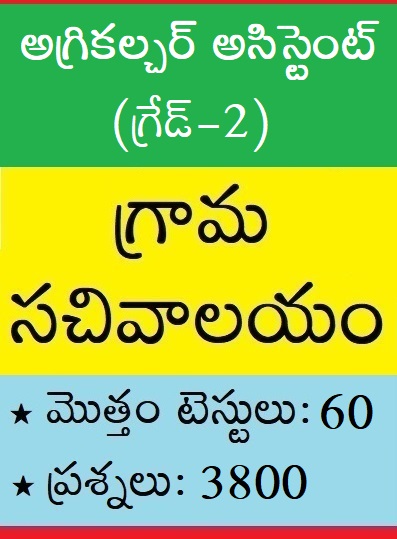 Salient Features of Online Exams:
Thousands of MCQs
Unlimited Practice till the completion of exams
Unlimited Questions Banks
Mobile / Laptop / Desktop Friendly
Activation of tests within a Minuted after purchase