Here we are giving a few important tips for scoring good marks in Biology of 10th Class public examinations in AP and Telangana. In C.C.E. pattern weightage will be given to Academic Standards only and not to chapters. Hence all the chapters should be given equal importance and prepared in a systematic way.
All the Academic Standards should be covered in your preparation. For better understanding the concepts of digestion, respiration, excretion etc., flow charts to be prepared and practiced. Questions on diagrams may not be given directly. Diagrams to be practiced well and prepare analytically part wise, structure wise, importance and functions of parts.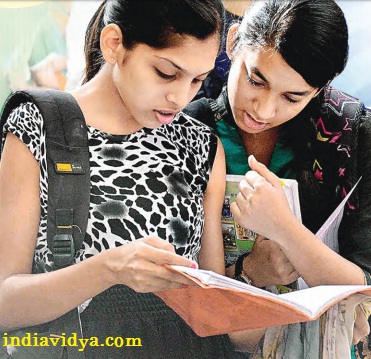 Experiments:
Prepare the experiments concept wise with the help of diagrams. While preparing experiments concentrate on apparatus, procedure, what chemicals are used and why are they used? Precautions, observations and testing results. You have to remember the personal experiences while conducting experiments in your school.
Also Read: 10th Physics Important Questions and Answers
Concentrate on asking questions when we get chance to meet Physician, Pulmonologist, Nephrologist, Urologist, Cardiologist, Andrologist and Neurologist etc., For conceptual understanding questions focus on experiments, differences, give reasons, explain with examples, imagine, uses and importance etc.,
You can easily score marks from questions on information and data analysis by analyzing the given data. Questions on appreciation also can be scored easily if you focus on all the systems like digestion, respiration, circulation, excretion, nervous system etc.,
There is no choice for 1 mark questions and 2 marks questions. So all academic standards and all chapters to be covered while preparation.
Practice bits (multiple choice questions) in the form of quiz programmes among  our friends. Group study and group discussion on concepts will be better for understanding. Prepare notes with main concepts and important points.
Also Read: 10th English Important practice questions and Answers
During examination…
Additional 15 minutes time is allotted to question paper reading and to understand the questions. Read all the questions twice or thrice and then go for answering.  Do not waste time for the questions you do not know well. Whatever you know well answer them first.
If you just remember the concepts you can answer any kind of question in your own way.  Draw the diagrams neatly and label correctly. Remember the flow charts and mind maps before answering question and draw them wherever necessary.