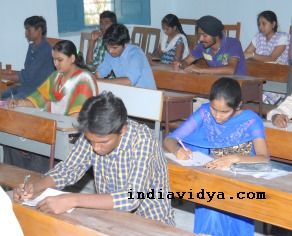 Following is the structure of English question paper for SSC / 10th Class students of Telangana state. The question paper is prepared based on the new syllabus. The paper is for 80 marks and the duration is 3 hours. Following is the section wise description of the question paper and a model paper is also given at the end.
Section A: Reading Comprehension – questions 1-4: 30 marks
Section B: Vocabulary and Grammar – questions 5-8: 20 marks
Section C: Creative Writing – questions 9-12: 30 marks.
Students will be allotted 15 minutes for reading the question paper in addition to 3 hours for writing answers to the questions.
Students have to write answers in the answer booklet only. They can make use of the last pages for rough work. See the model question paper below for the clear understanding of the paper:
SSC New Pattern English Model Paper 2015 – Telangana