Department of school education, Government of Andhra Pradesh is likely to announce APTET 2020 notification soon after lifting of lockdown by Central Government. This will be thye 3rd APTET notification after bifurcation. DSC 2020 notification also will be issued after APTET 2020.
APTET 2020 to go online:
It is most likely that the APTET will go online this time as it is difficult for the Government to maintain physical distance during these exams. Hence APTET will be conducted online only. We have APTET Online exams / mock tests package for SGT posts. See details below: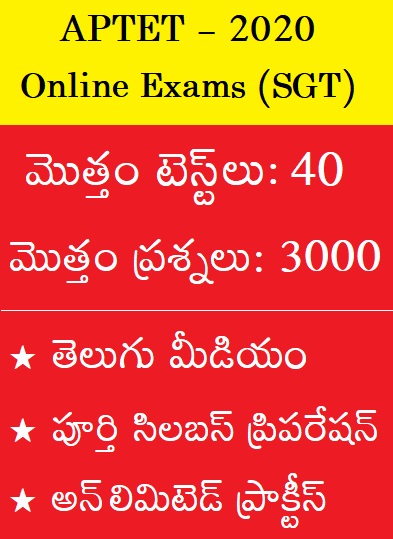 9000 Vacancies in DSC 2020
It is estimated that about 9000 vacancies are there in government schools. Out of these 3000 posts are in school assistants category, 300 posts in PGT and TGT and more than 5000 vacancies are expected in SGT category.
District wise DSC vacancies in AP:
Srikakulam district: 550 posts
Vizianagaram district: 471 posts
Visakhapatnam district: 549 posts
East Godavari district: 2097 posts
West Godavari district: 507 posts
Krishna district: 600 posts
Guntur district: 520 posts
Nellore district: 575 posts
Anantapur district: 471 posts
Kadapa district: 543 posts
Kurnool district: 1546 posts
Prakasam district: yet to be finalised.