Ministry of Human Resource Development, Government of India has issued notification for the grant of Central Sector Scheme of Scholarships (CSSS). The scholarship is aimed at providing financial assistance to college and university students. Details of Central Sector Scholarships – CSSS like eligibility, number of scholarships, selection process and application procedure are given below:
Number of CSSS Scholarships:
The CSSS scholarships are awarded to the students on the basis of the results of Senior Secondary Examination / Intermediate. Total scholarships are 82000. These are allocated every year as fresh scholarships. Out of the total CSSS scholarships, 41000 are for boys and 41000 scholarships are for girls.
Also Read: Kamma Sangham Scholarships for Telugu Students
For Professional Courses:
CSSS scholarshpis are awarded for pursuing graduate / postgraduate courses in recognised colleges and universities and for professional courses, such as Medical, Engineering etc.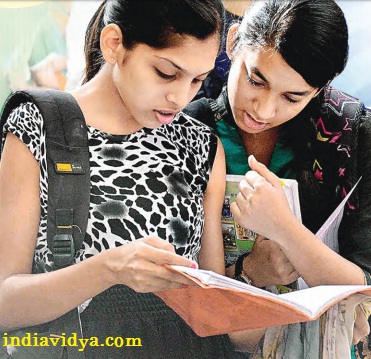 Age Criteria:
Age of the student should be between 1825 years. The scholarships are allocated for State Education Boards based on the population of the above mentioned age group. 50 percent of scholarships are reserved for girl students. Students of Science, Commerce and Humanities will be selected in the ratio of 3:2:1.
Eligibility:
Students who have 80th percentile or above in 10+2 / Intermediate / Higher Secondary exams are eligible for CSSS scholarships. Candidates should not be availing any other scholarship of state / central government. Diploma students are not eligible for these scholarships.
Amount of Scholarships:
Rs.10000 per annum will be granted for the selection candidates. This is for first three years for graduation. For PG courses, the scholarship is Rs.20000 per annum. Students pursuing Integrated courses will get Rs.20000 per annum for 4th and 5th years of study.
Online Applications:
Online applications have to be submitted through National Scholarship Portal www.scholarships.gov.in . The portal is open for application submission every year in June – July. The applications have to be approved by the respective institutions and State Boards before it comes of CSSS scrutiny.
Apply Online at www.scholarships.gov.in
Parental Income:
The annual family income of the students applying for CSSS scholarships should be less than Rs.6 lakhs. Students need not submit fresh income certificate every year after selection. Duration of and renewal of the CSSS scholarship will depend upon the performance of the student in the previous year of the course.
State / Board wise allocation of CSSS scholarships:
1) CBSE – 5413
2) ICSE – 577
3) Andhra Pradesh – 3527
4) Arunachal Pradesh – 77
5) Assam – 2002
6) Bihar – 5624
7) Chattisgarh – 1387
8) Delhi – 1162
9) Goa – 113
10) Gujarat – 3944
11) Haryana – 1591
12) Himachal Pradesh – 461
13) Jammu & Kashmir – 768
14) Jharkhand – 1878
15) Karnataka – 4237
16) Kerala – 2324
17) Maharashtra – 7417
18) Madhya Pradesh – 429
19) Manipur – 181
20) Meghalaya – 166
21) Mizoram – 75
22) Nagaland – 176
23) Odisha – 2736
24) Punjab – 1902
25) Rajasthan – 3978
26) Sikkim – 44
27) Tamil Nadu – 4883
28) Telengana – 2570
29) Tripura – 236
30) Uttar Pradesh – 11460
31) Uttarakhand – 616
32) West Bengal – 5941
33) Andaman & Nicobar – 31
34) Chandigarh – 82
35) Dadra & Nagar Haveli – 21
36) Daman & Diu – 19
37) Lakshadweep – 4
38) Puducherry – 78