Prelims is the first hurdle of Civil Services examination conducted by UPSC. The syllabus has been vast and sources are not prescribed. The average aspirants always feel that cracking preliminary examination itself is a halfway success. Anudeep Dureshetty, topper of Civil Services Exam – 2017 has been generous enough to guide the aspirants and Civils exam. He has listed out the books, materials and resources has had followed during his long preparation for the coveted examination. Anudeep is from Telangana State.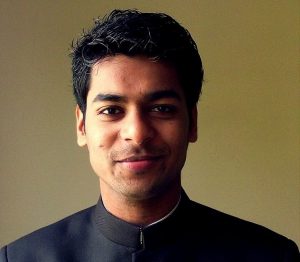 Anudeep also suggests the Civils aspirants to understand the syllabus carefully and cover it completely, and do not refer to more than one standard material for each subject.
Here is the list of books and materials he followed for Civil Services Preliminary Exam:
The list of books:
Polity
1) Indian Polity by Laxmikanth
Economy
1) Indian Economy by Ramesh Singh
2) Mrunal.org articles
3) Macroeconomics – NCERT Class XII
4) Indian Economic Development – NCERT Class XI
5) Economic Survey (Selective reading from Prelims perspective)
The Hindu
6) Internet for understanding concepts (Arthapedia, Google, Youtube)
Also Read: Civils Prelims – Preparation Strategy Guide by Experts
Ancient History of India
1) Old NCERT by RS Sharma
Medieval History of India
1) Old NCERT by Satish Chandra (Selective Reading)
Modern History
1) A Brief history of Modern India- Spectrum Publications
2) India's Struggle for Independence – Bipan Chandra (Selective Reading)
3) NCERT by Bipan Chandra (For the period 1700s to 1857)
Indian Art and Culture
1) An Introduction to Indian Art – Class XI NCERT
2) Chapters related to culture in Ancient and Medieval India NCERTs
3) Centre for Cultural Resource and Training (CCRT) material
4) Heritage Crafts: Living Craft Traditions of India -NCERT
Environment and Biodiversity
1) Shankar IAS book
General Science
1) General Science books – IX and X standard
2) The Hindu (Note down and read about the latest scientific terms, discoveries and inventions frequently mentioned in news)
3) Google and YouTube
Geography
1) Fundamentals of Physical Geography XI NCERT
2) India: Physical Environment XI NCERT
3) Fundamentals of Human Geography XII NCERT
4) India: People and Economy XII NCERT
5) Certificate Physical and Human Geography: GC Leong
6) PMFIAS (Excellent resource for understanding complex topics)
7) Google and YouTube
Govt Schemes
1) Govt schemes compilation by the website Civils Daily
General Trivia (Eg: Global groupings, Reports, Institutions, Rankings etc)
1) Any coaching material
2) Google
Current Affairs
1) The Hindu
2) Civils Daily
3) ForumIAS
About Anudeep Durishetty:

Anudeep is from Metpally in Jagityal district of Telangana. He got IAS in his fifth attempt of Civil Services exam. He has completed engineering from BITS Pilani in 2011 and presently serving as IRS officer in Telangana. Before selection for IRS, Anudeep worked in Google Hyderabad and belong to OBC category. Anudeep has chosen Anthropology for Civils Main Exam.