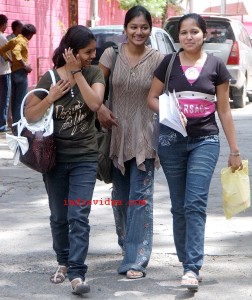 Students who have appeared for Class X examinations of CBSE (Central Board of Secondary Education) can apply for verification of marks in one or more subjects. Here is the procedure for applying for the verification. The candidates have to apply to the concerned regional officer of the Board for verification of marks. The forms have to be deposited at the concerned regional office. The details of offices are available on the website at www.cbse.nic.in . The students from Delhi can submit the forms at these addresses.
The candidates should note that the CBSE allows only verification in the sense of totaling of marks, and checking of whether all the answer's have been evaluated or not etc. There will be no revaluation of answer book.
Candidates have to apply for verification within 21 days after the announcement of Class X Results by CBSE. Fee per each subject is Rs.100 . Verification will not be done in the presence of the candidate.
The marks of the candidates will be revised as per the verification and it may be upward, downward or there will be no change. Candidates will be informed about the change of marks if any after verification.
Application Form for CBSE Class X Verification