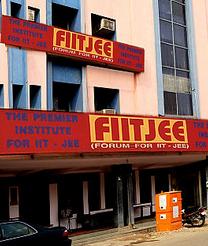 FIITJEE has announced Big Bang Edge Test – 2016 for selecting candidates for various entrance examinations conducted for admission into for medical, engineering, law and other admissions.
The test will be conducted on 16th October 2016. Students presently studying in Class V, VI, VII, VIII, IX, X and XI can register through website www.bigbangedge.com OR www.fiitjeelogin.com .
Registration Details:
Last date to register: 12th October 2016 (offline)
Last date for online registrations: 13th October 2016
For online registrations: www.fiitjeelogin.com
Mobile registrations: www.fiitjeelogin.com/mobile
Candidates can also register through FIITJEE centers across the country. FIITJEE is also offering various talent tests, preparation material and merit tests for JEE aspirants – 2017.