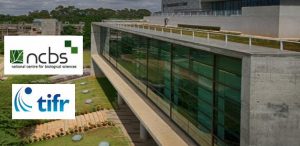 National Centre for Biological Sciences (NCBS), Tata Institute of Fundamental Research (TIFR) are conducting Joint Graduate Entrance Examination in Biology and Interdisciplinary Life Sciences (JGEEBILS) for admission into PG courses in various scientific research institutions in the country for the academic year 2016-17.
JGEEBILS is a shared entrance examination for several institutions doing research in biology and interdisciplinary life sciences. The JGEEBILS examination is coordinated by the Tata Institute of Fundamental Research. All participating institutions use the JGEEBILS score along with other inputs as part of their admissions process.
Students need to apply separately to each participating institution. Each institution has its own process. Candidates can refer to the websites of respective institutions for more information on thier admission process.
Participating Institutions:
1) ACTREC: Advanced Centre for Treatment, Research and Education in Cancer, Mumbai (www.ac-trec.gov.in)
2) CCMB: Centre for Cellular and Molecular Biology, Hyderabad (www.ccmb.res.in)
3) CDFD: Centre for DNA Fingerprinting and Diagnostics, Hyderabad (www.cdfd.org.in)
4) DBS-TIFR: Department of Biological Sciences, Tata Institute of Fundamental Research, Mumbai (www.tifr.res.in/-dbs)
5) IISER: Indian Institute of Science Education and Research at: Bhopal (www. iiserbhopal.ac.in); Kolkata (www.iiserkol.ac.in); Mohali (www.iisermohali.ac.in); Pune (www.iiserpune.ac.in); Thiruvananthapu-ram (www.iisertvm.ac.in)
6) IMSc: Institute of Mathematical Sciences, Chennai (www.imsc.res.in)
7) inStem: Institute for Stem Cell Biology and Regenerative Medicine, Bengaluru (www.instem.res.in)
8) NBRC: National Brain Research Centre, Manesar (www.nbrc.ac.in)
9) NCBS: National Centre for Biological Sciences, Bengaluru (www.ncbs.res.in)
10) NCCS: National Centre for Cell Science, Pune (www.nccs.res.in)
11) NIl: National Institute of Immunology, New Delhi (www.nii.res.in)
12) NISER: National Institute of Science Education and Research, Bhubaneswar (www.niser.ac.in)
13) RCB: Regional Centre for Biotechnology, Faridabad (www.rcb.res.in)
14) SINP: Saha Institute of Nuclear Physics, Kolkata (www.saha.ac.in)
Programmes offered at each institution: Ph.D at all the listed institutions; Integrated MSc - PhD at DBS, NCBS, llSER: Pune, llER: Kolkata; MSc by Research at DBS; MSc in Neuroscience at NBRC.
Test Date and Venues: The written examination will be held on Sunday, December 11, 2016 in all the major cities in the country.
Application procedure: Applications must be submitted online to www.ncbs.res.in/admissions.html. Address for mailing applications / DDs: Admissions Section, National Centre for Biological Sciences, TIFR, GKVK, Bellary Road, Bengaluru 560065.
Inquiries: Email: phd@ncbs.res.in; Tel: 080-23666021.
Last date for receiving applications for hall tickets: 10 October 2016.