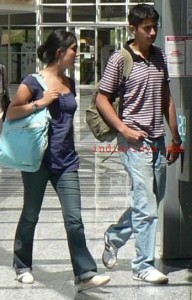 This is the second part of the article on Free Education in Europe. Students should have good academic background. If you are looking forward to apply for the European universities you have to be careful enough with the application date. Most of the European countries will take your very early applications. For ex- if you like to apply for the 2013 Aug intake you should apply this year November and December and Jan 15th is the final deadline. 50% of European universities will close down their admission dates like (Norway, Finland, Sweden, German, France) rest of the universities are open upto March-April.
Whereas some of the universities take first come first serve basis. Some of the European unions will close Asian quote also. The students who are pursuing their final year can also apply without GRE, TOEFL, IELTS once you get this course later on you can submit it to universities. Some of the European universities is not mandatory for TOEFL, GRE, IELTS
Admissions for Ph.D:
Most of the European universities well funded they do have international research centers i.e. the reason they are noble prize winners. So, if you like to apply for PhD in these universities you must have good academic record, international publication and 1-2 years of research experience as an advantage.
Most of the universities is providing for the fellowships. Fellowships will be started around 1000-2000 Euros per month. Some of the European countries will take you the employee of the universities like Netherlands they will pay you scale-4 salary.
Several scholarships is available in several European countries like Germany provide for you the DAAD scholarships, Indo-German scholarships, In France you have campus French scholarships and international fellowships . Finland also provides international scholarships, Norway will provide to you Asian quota.
Visa Process:
It is of utmost importance that any student who wishes to pursue higher education in Europe must have a sponsor for his/her student visa. Different universities have different requirements for visa application and offer stay limits to foreign students, so each point in the admission brochure must be adhered to as foreign admission for education in Europe is not such a simple process.
Getting of admissions in European countries is very difficult as compared to getting visa. The simple reason behind this is that they had a limited number of seats in public universities(max.30 seats), 50 % of locals and 50% of internationals for the international students having only 15 seats.
If the student has been selected for any scholarships or fellowships there is no need to show any financial documents to the embassy. If student des not get fellowship or scholarship then he has to show the cost of living expenditures. Students can show living expenditures in the form of educational bank loans or savings account or sponsorship. Some of the European countries is not mandatory TOEFL, IELTS and some of them are having it mandatory.
Post Studies in Europe:
Earlier we mentioned internship is the part of their curriculum in most of the European universities. In this regard student has to expose their technical skills in the period of their internship. He/She will get valuable work experience as well as salary too. He/She may expect 800 Euros to 1600 Euros.
Once the person finishes Graduation or Post Graduation. He/She may extend the visa from 6 months to 1 year. Once he/she shows the job he/she can convert his visa into work permits or PR( Permanent Residential). Student can travel all 27 countries and settle down any country of his choice .