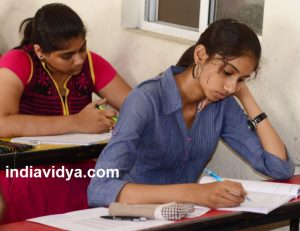 The UDAAN scheme launched by CBSE to help girl students in cracking IIT JEE and other entrance exams has started giving results with more number of students getting admissions into premier engineering institutions. IITs have also introduced a special quota for girl students this year to fill the gender gap in IITs.
About 135 girl students have secured admission into premier engineering colleges thanks to Udaan scheme of CBSE. These students have cleared Joint Entrance Examination (JEE) Mains.
Need 70 Percent and above marks:
The scheme is aimed at training the girl students with an overall score of 70 percent or above, and 80 percent in science and mathematics stream with free of cost tutorials. The training will be provided with mentoring support, lectures and study material to prepare for engineering entrance exams.
The UDAAN project motivates meritorious girl students towards further education in science and mathematics. The study materials are pre - loaded on tablets and made convenient with mobile applications. According to CBSE, 135 girls cleared the JEE Mains exam in 2017 with the help of the Udaan initiative. Last year, the number of qualifying girl students was
143.
20 Percent seats for girls in IITs:
It is observed that more than 75 percent of the registered candidates for JEE exam are boys. The UDAAN scheme is limited for students from families with an annual income of less than Rs 6 lakh. The Government has created a supernumerary quota of upto 20 percent for girl candidates in IITs to bridge the gender gap in engineering education at IITs.