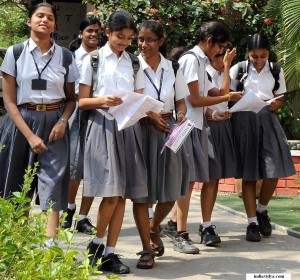 The Central Board of Secondary Education (CBSE) will conduct an International Informatics Olympiad (IIO) across the country on 3rd November 2012. The Olympiad is aimed at testing the candidate's skills in logical and critical thinking and problem solving skills. The CBSE is conducting this examination in partnership with Indian Association for Research in Computing Science, Mumbai. Following are details of registrations and examination.
IIO is a two phase examination . Students studying in 8th to 12 classes in CBSE and other Board's Schools can participate in the event. First phase will be at the zonal level and the exam will be on 3rd November 2012. Duration of the exam is 3 hours.
Those qualified in first stage will be called for second level which will be conducted on 19th January 2013. Pogramming skills of the candidates will be tested after intensive training. Those qualified in this round will be sent for International Olympiad. Applications have to be sent to the concerned examination center. Details of exam centers are available on the website www.cbseacademic.in Registration fee for first phase is Rs.100 .