INSPIRE fellowship program is the most sought after for the students who wish to enter into science career. The fellowship scheme is intended to encourage the student to take up career in scientific research.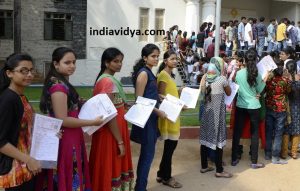 Students often confused a lot regarding eligibility requirements for INSPIRE fellowship program. Here we are giving complete details of the eligibility requirements for this program.
Read More: Inspire Fellowship Cut Offs for Intermediate or Plus Two
Other Fellowships for Science Education and Research
Following categories of students are eligible:
1) INSPIRE Scholar having secured minimum 65 percent marks in aggregate or equivalent CGPA at M.Sc or Integrated MS / MSc program of any recognised university / institution.
2) 1st rank holders at University Level Examination are only eligible. Autonomous College Level examinations are not considered. The 1st rank should be of overall full time post graduate program in disciplines such as science, engineering /technology / agriculture / pharmacy / other applied science streams and also undergraduate studies in Medicine i.e. MBBS.
It should be noted that the toppers in any subject specialization in Post graduation 2nd year course only are not eligible. Most importantly, just having the eligibility for the INSPIRE Fellowship will not guarantee the selection for fellowship. The Expert Committee will select the candidates based on the research proposal by the fellow.