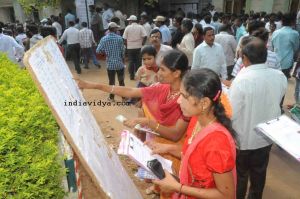 The Government of India is proposed to increase number of seats in IITs (Indian Institutes of Technology) by 2020. At present there are 72000 seats in UG, PG and Doctorate programmes of IITs.
The IITs are planning to increase this overall number of seats to 1 lakh by the year 2020. All the candidates secured in IITs will be provided hostel facility.
The IITs are proposed to increase the number of seats if the candidates can make their own accommodation. About 30000 seats will be increased to day scholars.
The IIT executive council meet to be held on 23 August 2016 will take a decision in this regard. IITs are prestigious technical institutions in the country and have been ranked in the international education surveys.