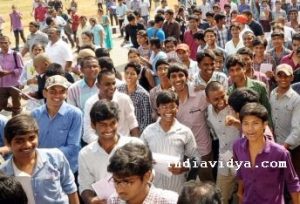 The number of seats in prestigious IITs (Indian Institutes of Technology) are likely to be increased considerably from the academic year 2017-18. About 500 seats will be added to the existing strength in various courses.
There are 23 IITs in India across the country. 72000 students are pursuing courses like B.Tech, M.Tech, Ph.D and Dual Degree / Integrated courses in these institutions.
The MHRD of Government of India is proposed to increase the student strength in IITs to 1 lakh by the year 2020. The number of seats in B.Tech courses will be increased to 14000 from 10572.
B.Tech seats will be increased in new IITs at Hyderabad, Mandi, Bhubaneswar, Ropar, Patna etc. Following is the number of seats to be increased in various IITs:
IIT Hyderabad: 240 + 40 new seats
IIT Bhubaneswar: 260 + 90 new seats
IIT Mandi: 150 + 50 new seats
IIT Patna: 200 + 25 new seats
IIT Ropar: 155 + 105 new seats
IIT Jammu: 90 + 30 new seats.
All these seats will be filled through JEE Advanced examination conducted by Joint Admission Board of IITs.