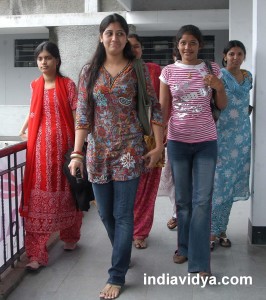 Making good use of an engineering degree needs careful thought before and after making the decision. Most of the engineering graduates looking for higher education after completing their B.E./ B.Tech degree. Opportunities exist to pursue higher qualification both in India as well as abroad. Many Universities are offering several specializations for B.Tech students. There are many specializations in M.Tech in India and MS in US.
In India, all IITs, NITs and other major universities are offering different specializations to pursue M.Tech programs. One should qualify the GATE exam to join in any M.Tech program. After completion of B.Tech, most of the students are choosing MBA which is offered by IIMs and other Government and Private universities. Such candidates should qualify CAT exam to pursue MBA. After completion of Post graduation (M.Tech / M.E / M.S ) engineering, one can do Ph.D. in various branches of engineering.
Engineering studies Abroad
In abroad, M.S programs are offered by many prestigious institutions/ universities in various specializations. One should have GRE/ TOEFL score to pursue admission. Several reasons lie behind on student's interest to pursue engineering courses in abroad.
Generally, western countries provide the latest technologies and wide range facilities in their education system. In recent years, Asian countries like Singapore and Hong Kong have attained fame for their engineering education as they provide ample industrial exposure, international approach and good employment opportunities.
Multinational companies have started to recognise the importance of international education. Inability to obtain seats in premier engineering colleges in India is also the reason for students desire to study abroad.
However, nowadays, all admission procedures have come under online method. As a result, it has become lot more easier. Almost all foreign universities generally seek academic documents, other related documents, recommendation letters, personal statements and financial proofs from students.